Anthony S. Dillon, M.A., L.C.P.C., C.A.D.C.
Licensed Professional Counselor
Anthony Dillon is a Licensed Clinical Professional Counselor and Certified Alcohol and Drug Counselor with more than 17 years of clinical experience working with individuals, groups, couples and families. Mr. Dillon has received specialized training in treating children and adolescents with ADHD utilizing Dr. Russell A. Barkley's treatment approach. 
Mr. Dillon's practice concentrations include anxiety, depression, relationship issues, ADHD, life transitions, substance abuse and spiritual issues. Anthony draws from many clinical methods including Cognitive- Behavioral, Family Systems, Reality Therapy and Solution-Focused Therapy.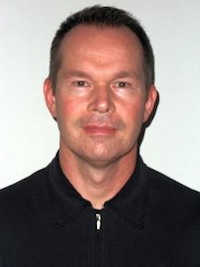 Initial Diagnoses
ADD/ADHD and Substance Abuse Screenings and Assessments In-house referrals for psychological testing if clinically appropriate
Anxiety
Depression
Relationship Issues
Attention Deficit Disorder
Oppositional Defiant Disorder
Adjustment Disorder
Life Transitions
Couples Issues
Co-Dependency
Family Issues
Work/Life Balance
Grief & Loss
Self-Esteem
Substance Abuse
Addictions
Spiritual Issues
Stress Management
Communication Issues
Conflict Resolution
Identity Formation
Emotional Regulation
Individual, Couple and Family Therapy
Adolescent Therapy
Cognitive-Behavioral Therapy
Solution-Focused Therapy
Reality Therapy
Family Systems Therapy
Person-Centered Therapy
Insight-Oriented Therapy
Relapse Prevention Skills Training
Conflict Resolution Training
Social Skills Training
Anger Management
Parent Training
• Licensed Clinical Professional Counselor
• Certified Alcohol and Drug Counselor
• Certified Training in Treating Children and Adolescents with ADHD
• M.A. in Counseling, Valparaiso University
• B.A. In Psychology, Indiana University Northwest