Dr. Daniel B. Nicholas, Psy.D.
Dr. Nicholas is a licensed Clinical Psychologist who is the clinical director of Professional Counseling Services. He has been practicing for 20 plus years. He is a member of the American Psychological Association, National Register of Health Providers in Psychology, and the Illinois Psychological Association. He sees children, adolescents and adults.Dr. Nicholas has written in the areas of cognitive behavioral psychology, providing patients with an easy to apply strategies they can use every day to help them feel better fast. These protocols are customized to each patient and can be readily taught to both children and adults.
Dr. Nicholas has received extensive training in many different forms of therapy. He will typically select types of therapeutic approaches that best match the specific problems, characteristics and preferences of each patient.
Dr Nicholas received continuing education and training from Harvard Medical School and Northwestern's Family Institute on the subjects of Mindfulness and Meditation. The emphasis of this training is how to enhance our everyday life, reduce stress, and to improve our relationships.
Dr. Nicholas also has ancillary staff privileges at University of Chicago Medicine, Ingalls Memorial. These privileges include consulting with the departments of psychiatry, neurology, rehabilitation services, and the health management center.
Dr. Daniel B. Nicholas, Psy.D. is the Author of "Cognitive Coping Skills Protocols: The Ant Traps and Guidelines for Developing a Personal Positive Psychology"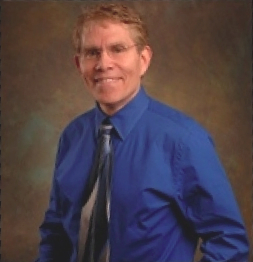 Initial Diagnoses and 2nd Opinions
ADD screening and assessments
Neuropsychological screening
Psychological testing for children, adolescents and adults
Bariatric Psychological Evaluation
Psychotherapy for a wide range of emotional problems for Children, Adolescents and Adults including but not limited to:
Anxiety and depression
Panic attacks
Obsessive Compulsive Disorder
Family and couples issues
Post-trauma issues
Grief & Loss
Bipolar disorder
Attention Deficit Disorder
Oppositional Defiant Disorder
Behavioral Disorders
School or job performance
Emotional reactions-health issues
Pain Management
Social anxiety and shyness
Child and family therapy
Adolescent therapy
Adult psychotherapy
Couples counseling
Cognitive-behavioral therapy
Behavioral Plans
Parent training
Exposure Therapy
Anxiety Management Training
Panic Control Therapy
Dialectical behavioral therapy
Interpersonal therapy
Acceptance & commitment therapy
Conflict resolution skills
Anger management therapy
Psychodynamic therapy
Brief solution focused therapy
Relational counter conditioning therapy
Social skill training
Mindfulness-based Cognitive Behavioral Therapy
Eclectic (blending several approaches)
Insight Oriented
School consultations: develop and second opinion regarding 504 Plans and Individual Educational Plans
Licensed Clinical Psychologist
Doctorate in Clinical Psychology
Member American Psychological Association
Member National Register of Health Service Psychologists
Member Illinois Psychological Association
Clinical Director of Professional Counseling Services since 1990
Presentations to CHADD on ADD and Oppositional Defiant Disorder
Extensive continuing education in child, adolescent, and adult therapy protocols.