Lynn Wachtel-Shapiro, L.C.S.W., A.C.S.W., C.A.D.C.
Licensed Clinical Social Worker
Lynn Wachtel-Shapiro is a licensed clinical social worker. She is also a certified drug and alcohol counselor and a member of the Academy of Certified Social Workers. Lynn has over 20 years of professional clinical experience.
Thank you for taking your courageous first step towards your journey to healing. I will provide you with a compassionate, caring, supportive and safe environment in which to grow.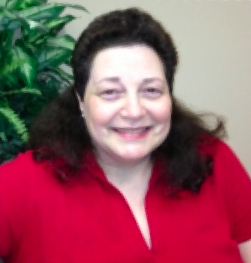 Mental Health Assessments
Alcohol and Drug Abuse Assessments
Psycho Social Evaluations
Self Esteem Issues
Co-Dependency Issues
Grief and Loss Issues
Marital Issues
Anxiety Disorders
Relationship Issues
ADHD and ADD
Addictions
Women's Issues
Depression
Bipolar Disorder
Assertiveness Issues
Panic Disorder
Conflict Issues
Anger Management
Individual Treatment
Group Treatment
Female Adolescent Therapy
Psychodynamic Treatment
Cognitive Restructuring Therapy
Imago Relationship Therapy
Behavioral Therapy
Bibliotherapy
Critical Incident Stress Debriefing
Family Therapy Couples Treatment
Adult Psychotherapy
Goal Oriented Treatment
Family of Origin Treatment
Systems Therapy
Insight Oriented Treatment
Alcohol and Drug Counseling
Relapse Prevention Treatment
Socialization Skill Building